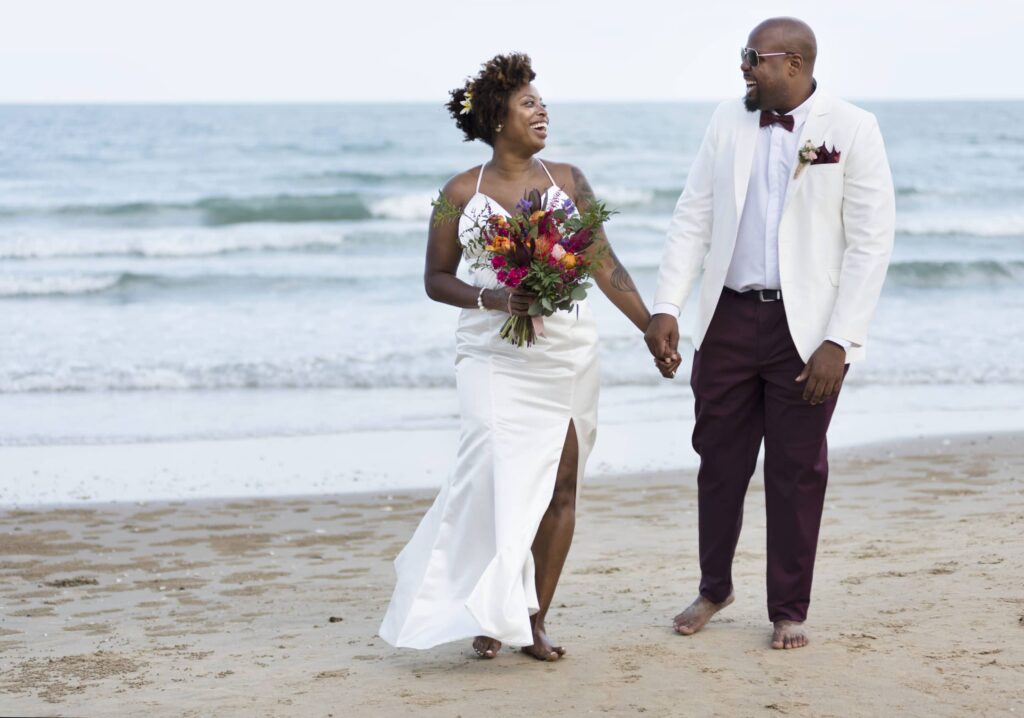 What wedding or elopement could be more romantic than an exchange of vows on a private and pristine Florida beach against the balmy ocean breeze and the beautiful blue of the Atlantic under a shimmering sun? It's an unforgettable experience that can be yours when you choose to have your special day at our Flagler Beach Hotel.
Whether it's a small-scale elopement or renewal of vows with you, your sweetheart, and a small party of family friends, or a larger and more formal wedding that requires the use of all our guest rooms and facilities, our Flagler Beach Hotel is equipped and experienced at providing you with a perfect luxury event that meets your wants and needs — and fills your hearts and photo albums with a lifetime of happy memories. Start making your elopement or wedding plans right away — and start by booking your rooms at our Flagler Beach Inn today! 
Why Our Flagler Beach Hotel Is Your Wedding Destination
Everything about our Florida Coast Hotel says "romantic getaway." Our oceanfront deck. Our heated pool. Our covered pavilion. Fireplaces, Jacuzzi tubs, fountains, and gardens. Eight Caribbean-themed guest villas, loaded with every luxury amenity you could want or need. And delicious breakfasts, light lunches, and dinners, on our deck, in our dining room, or in the privacy of your guest suite. And did we mention our private beach, yours for not just the ceremony, but hand-in-hand strolls under the moonlight, breathtaking sunrises, and much more?
We think our Flagler Beach Hotel, which combines the intimacy and warmth of a B&B with the privacy and spaciousness of a private oceanfront home and the breezy ambiance of a fine private resort, provides everything you want and need for a dream elopement, wedding, or renewal-of-vows experience. Check out our photo gallery and see the features of our Flagler Beach Hotel for yourself.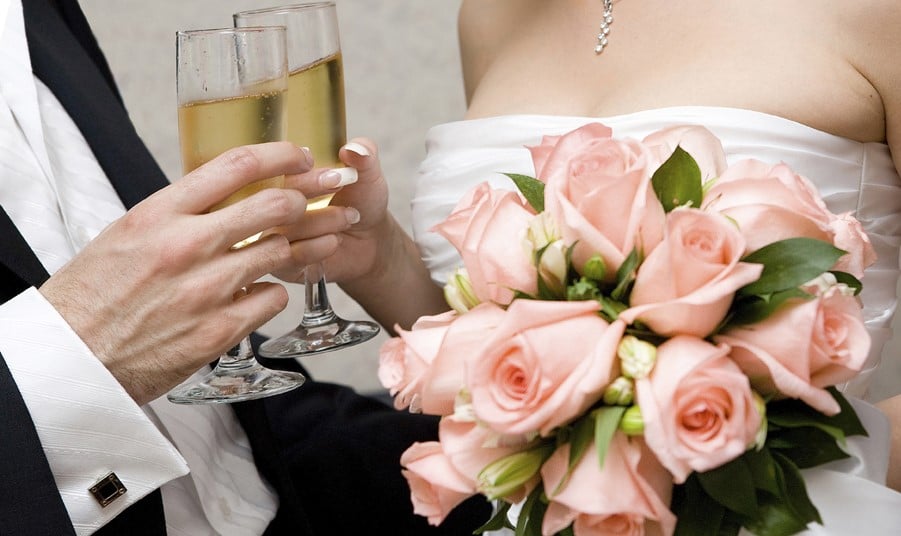 Here's what else you'll find in our Flagler Beach Hotel's variety of special packages for your special day, with a stay of two or more nights:
Use of our private beach and dune walkover, including a bridal arch.
Fresh-cut flowers and soft music playing in your guest room upon your arrival.
A single rose, and rose petals and lit candles surrounding your Jacuzzi tub after the ceremony.
Also following the ceremony, you'll have Champagne and a personal-size wedding cake waiting for you in your room.
A formal dinner for up to eight people including a Champagne toast, wine with the five-course meal, followed by a wedding cake and cake-cutting ceremony.
For those wanting to go big, you can book the entire inn and host up to 30 people for a formal beachfront ceremony and reception. We'll provide everything from the food to the folding chairs.
A late 2 p.m. check-out on your final day.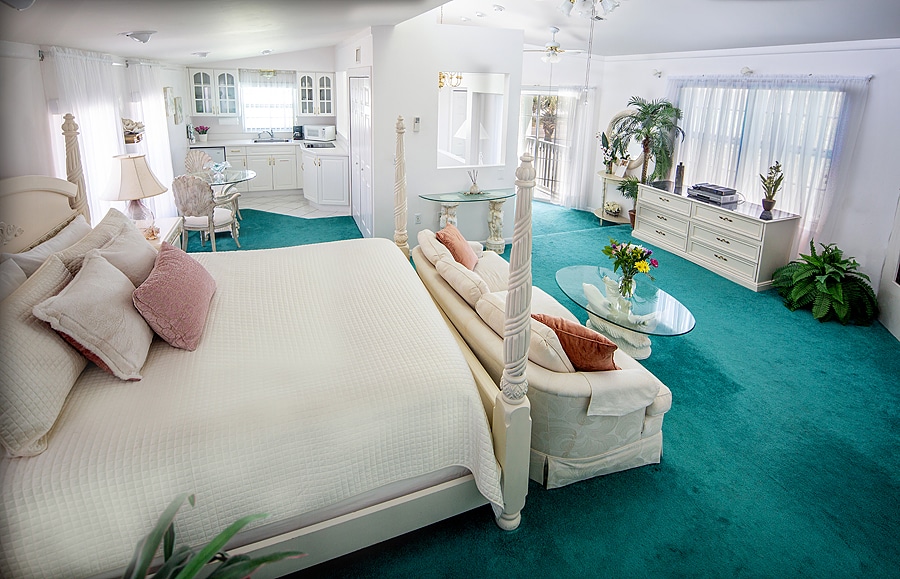 Our Florida Coast Inn Is a Romantic Destination
Even if you're not tying the knot (or if you are but are considering an extended stay after the formalities or a later return to revisit your memories of your perfect day) our Flagler Beach Hotel also offers a number of other romantic-getaway packages:
Our Champagne, Romance & Roses package includes a dozen red roses, champagne on ice, hand-dipped chocolate strawberries, and scattered rose petals and lit candles around your tub.
Our Precious Moments Babymoon Escape, for those looking for one last romantic fling before your baby arrives, offers mixed flowers, non-alcoholic bubbly, our signature Shower In A Basket, as well as chocolate strawberries and scattered rose petals.
Our Picnic Basket for Two allows you to spend some time at the beach or one of the nearby parks in Flagler Beach and beyond with a light lunch. It includes meat-and-cheese sandwiches, pickles and olives, cheese and crackers, fresh fruit, iced tea, wine, and more.
Our Basket of Cheer can be waiting for you upon your arrival. It includes bottles of red and white wine in addition to many of the items included in the Picnic Basket for Two.
Sun, warmth, intimacy, luxury, and pampering … it all adds up to the dream wedding destination. Plan to spend your special day with us at our Flagler Beach Hotel, and prepare for a happy lifetime of memories of the perfect beginning — or re-beginning — of your lives together. Book your stay today at our Florida Coast Inn!