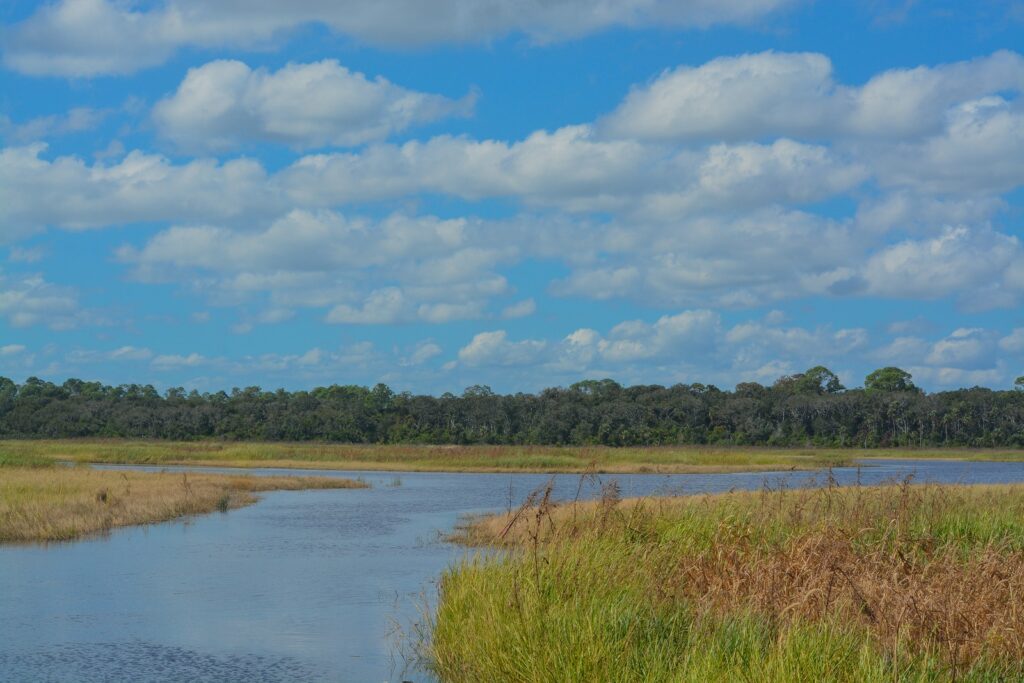 Guana State Park, now known as the Guana Tolomato Matanzas National Estuarine Research Reserve (Aka GTM-NERR), is an incredible coastal destination that lies along the Guana River in Florida. It is also home to the Guana River Wildlife Management Area. It's easily one of the most stunning coastal areas, and a popular place for kayaking, hiking, biking, wildlife viewing, and relaxing amidst Florida's beautiful coastal scenery. It's also an extremely popular area for duck hunting in Florida, thanks to the diverse population of waterfowl found here.
The former Guana State Park is a broad swath of protected land on Florida's coast. Though there is a field station less than 30 minutes from us, the bulk of the park and reserves are located north of St. Augustine and about an hour from Inn.  Spending the day here makes it the perfect day trip to get out and experience the diverse and beautiful coast of Florida.  Join us for an incredible adventure this summer, and book a room at our Flagler Beach hotel today!
Guana Tolomato Matanzas National Estuarine Research Reserve
The Guana Tolomato Matanzas National Estuarine Research Reserve, formerly known as the Guana State Park, is referred to by a variety of names as mentioned above, but rest assured if you're recreating along the Guana River north of St. Augustine, you're in the right place. This coastal area is back open to the public as of June 2 and is the perfect place to practice a little social distancing while you're visiting us in Florida. In total, the Guana State Park area covers 74,000 acres of protected coastal lands.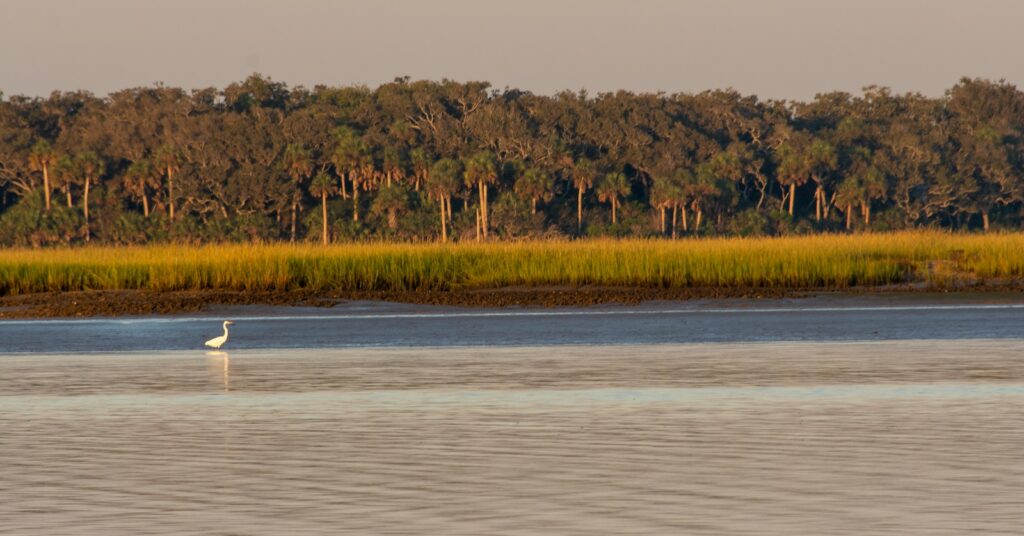 There is a visitor's center onsite at the Guana Tolomato Matanzas National Estuarine Research Reserve that features interpretive exhibits, aquariums, classrooms, teaching and working laboratories, as well as an auditorium and an outdoor amphitheater that overlooks the reserve. Once you're there, there are a number of things to do.  Here are 5 of our favorite ways to spend an afternoon:
There are a number of hiking and biking trails that meander through the marshy, beautiful lands of Guana State Park. Navigating your way along these trails is a great way to explore the area. There are also some beautiful overlooks placed throughout the park and along these trails.
The birdwatching and wildlife viewing here is extraordinary.  It's actually part of the Great Florida Birding and Wildlife Trail. The area is exceptionally popular during April and October when the Peregrine Falcon migration takes place. During the winter, thousands of waterfowl migrate here and overwinter in the waters around the reserve.
Horseback riding is permitted on many of the same trails that are designated for hikers and bikers, offering you a unique way to explore this beautiful area.
Paddling through Reserve is one of our favorite things to do in the area.  Being out on the water and appreciating this area from another perspective feels like you're in another world. There are a number of different places to kayak, including the Guana River Estuary, Lake Guana, the dam area of Lake Guana, and more.  Kayaks and standup paddleboards can be rented directly from the reserve. There are also guided tours you can take through the reserve.
Enjoy an afternoon of fishing in these beautiful waters, whether by yourself or on a guided trip through the area.
The Most Romantic Hotel on the Florida Coast
There's so much to do on the Florida Coast, including visiting beautiful destinations like the Guana State Park. While you explore our beautiful beaches and the stunning intercoastal waterway, you'll need somewhere to stay.  Our oceanfront Inn is one of the most romantic hotels on the entire Florida coast, offering you the finest and most authentic lodging experience for your time in Florida.
We offer private beach access and a secluded Oasis in Flagler Beach, ensuring you'll be able to focus on romance and leave here feeling a sense of renewal. And, with just 8 guest rooms, you can rest easy knowing you won't have to face the large crowds found at traditional hotels.  Our private oasis is waiting; book a room at our oceanfront Inn today!