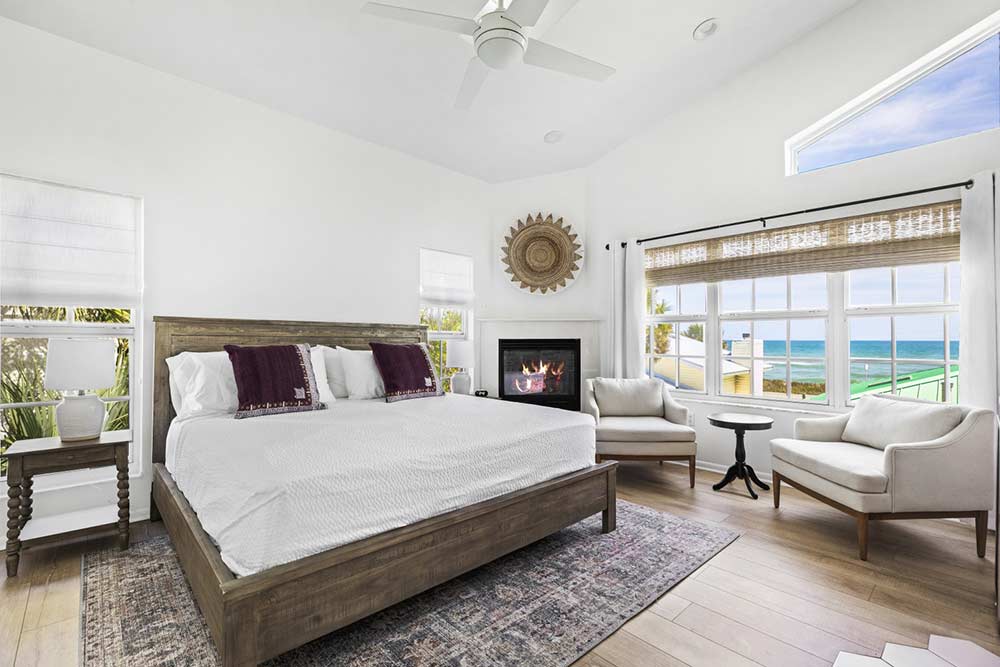 Wherever you are located around the country, we imagine a getaway to someplace warm and romantic sounds pretty nice right about now.  This winter is a great time to escape to our Flagler Beach Hotel, considered to be one of the most romantic getaways in Florida!  If you're looking for someplace special to rekindle the flame with your sweetheart, or just relax, unwind and warm up with a welcome change of scenery and a touch of luxury, we can think of nowhere better than our stunning beachfront hotel in Flagler Beach.
Island Cottage Oceanfront Inn truly does offer you the very best of everything. Our exclusive and romantic lodging is situated just across the street from the stunning Flager Beaches and offers you private access on our gated dune walkover.  We offer just 8 luxurious guest rooms, each generously appointed with a range of amenities, a delicious restaurant serving breakfast, lunch, and dinner, and access to one of the most pristine and unspoiled parts of Florida's coast.
It's not often you find such exceptional service and hospitality in a location this beautiful and romantic. When you put the whole package together, it's no wonder so many think of us as one of the best and most romantic getaways in Florida. If you're ready for an escape into paradise, book your room at our stunning Flagler Beach Hotel today!
Your Home for the Most Romantic Getaways in Florida
It's true that there's something inherently romantic about vacationing beachside in beautiful locations, especially when you add luxury accommodations into the mix.  Even so, once you arrive at our hotel, it won't take you long to see why our hotel is something special and considered one of the most romantic getaways in Florida.  From sweeping views of the ocean beaches on our deck to the luxuriously romantic guest rooms within, it's absolutely beautiful here. The only thing that makes that beauty better is our quiet, secluded, and intimate adults-only atmosphere.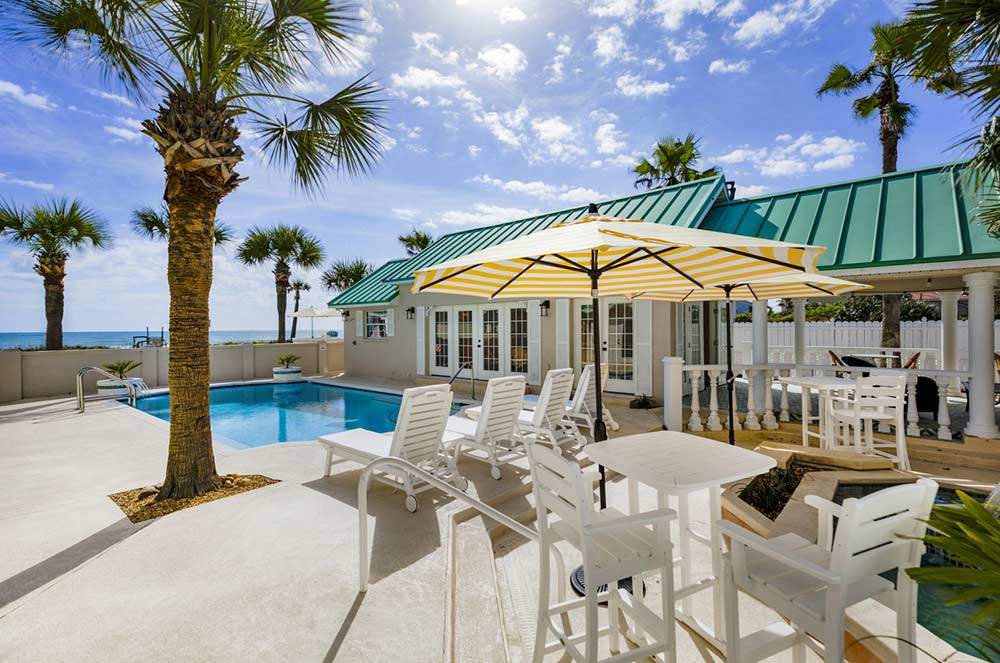 While it's sometimes nice to be in the middle of all the activity and at big resorts with plenty to keep you entertained, we think romantic getaways in Florida are better suited to small, boutique hotels like ours where the focus is on nothing but enjoying each other's company. That is the point of a romantic getaway, after all!
Don't let the small size of our boutique hotel fool you, though. You won't be missing a thing during your romantic getaways in Florida.  We offer some of the finest accommodations around, complete with a stunning array of amenities, including plenty of exclusive dining options throughout the day.  Enjoy your dinner al fresco with beautiful ocean views on our deck, or opt for a more romantic experience in our on-site café with linens, china, and crystal. You can even enjoy a meal poolside or around the waterfall fountain if you're so inclined.
While those things are great, what truly makes us one of the most romantic getaways in Florida is the welcoming hospitality and luxurious ambiance you'll encounter once here. We've dedicated ourselves to every aspect of the guest experience here, and it shows. Our Flagler Beach Hotel offers an abundance of amenities that you'll no-doubt find tempting and tantalizing. Lounge by the pool, soak in your private jacuzzi tub, stroll hand in hand along our privately-accessed beach, or while away the days otherwise under the warm Florida sun. However you spend your romantic getaways in Florida, we'd love nothing more than to pamper you and give you the getaway you deserve.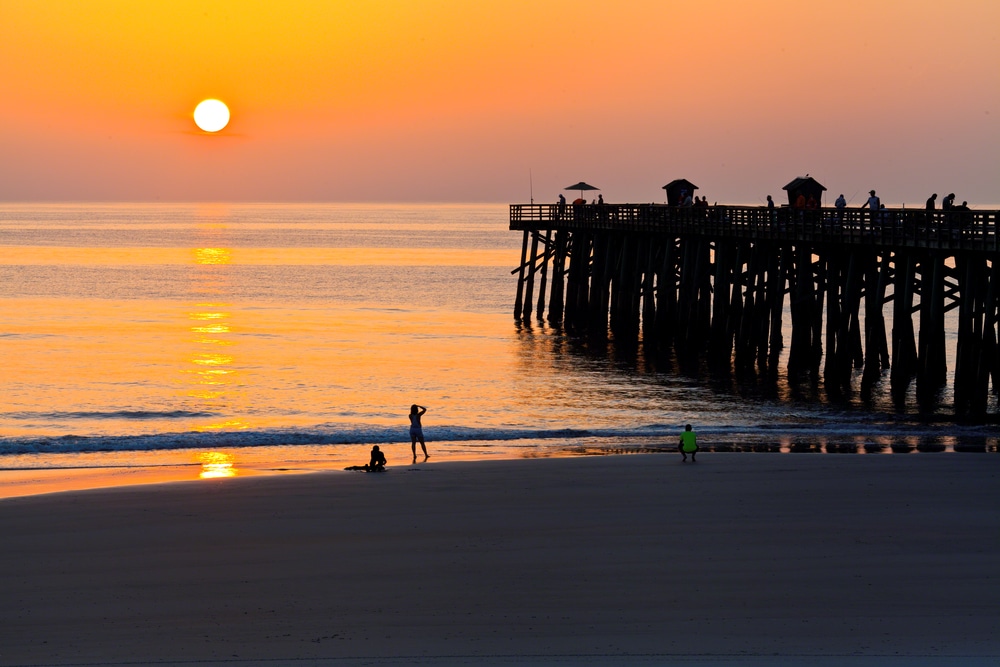 What to do in the Flager Beach Area While You're Here
The true star of all romantic getaways in Florida is your accommodations. You'd be hard-pressed to find anything that matches the luxurious and intimate ambiance of our Flagler Beach Hotel.  However, even the best hotel would be nothing without great things to see and do in the surrounding areas.  In the Flagler Beach and Palm Coast areas, there's never an opportunity to be bored!
There are so many wonderful things to do in the area, and it's the final reason we think our hotel is the best place for romantic getaways in Florida. Here are just a few of our favorite romantic things to do in Flagler Beach and Palm Coast:
This list is just the tip of the iceberg!  For the rest, you'll first have to make your reservation at our Flagler Beach Hotel. Only then, will you see for yourself why this area – and Island Cottage Oceanfront Inn in particular – is considered one of the most romantic getaways in Florida.  Book your room today!