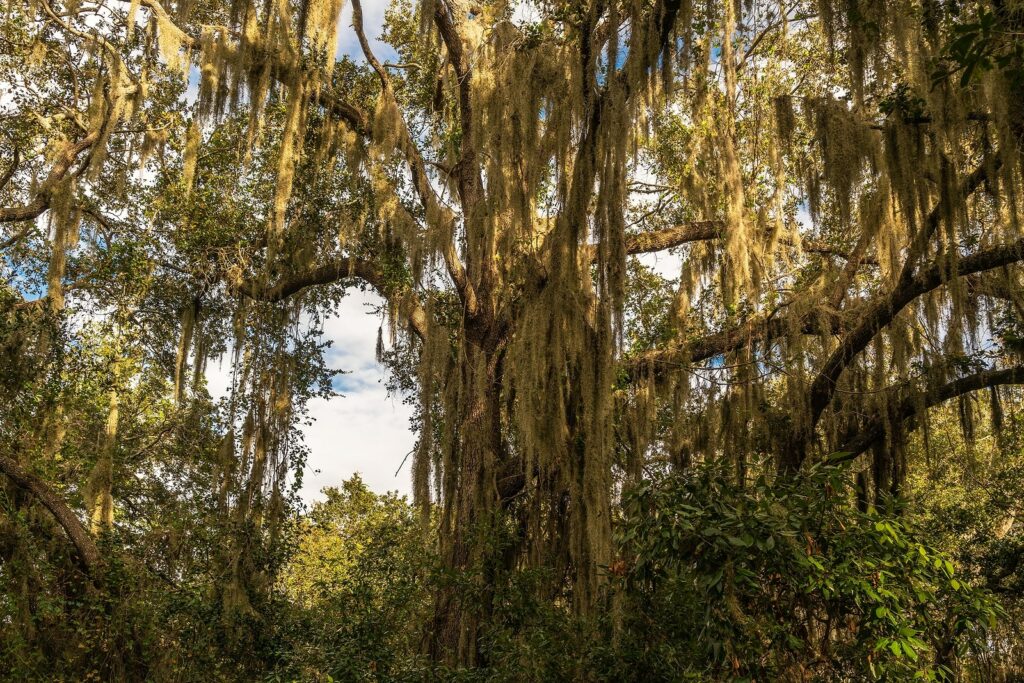 At the center of your getaway to our beautiful hotel on Florida's coast are beaches like Flagler Beach.  Though you can spend days lounging poolside at our hotel or across the street listening to the lull of the waves gently lap the beach, there are a number of other things worth seeing and doing in the area, too.  One such place is Bulow Creek State Park. Bulow Creek State Park is connected to the home to the magnificent and historic Bulow Plantation, but more than that, it protects more than a thousand acres of beautiful and pristine lands along Florida's historic coast.
Whether you explore the park by foot, on a bike, or even by kayak, you're bound to leave with a deeper appreciation for this historic portion of Florida's scenic coastline.  This beautiful state park is only 12 minutes from our Flagler Beach Hotel, too, making it a quick and easy escape into nature for guests staying with us.  This fall, escape the fast-paced uncertainty of your everyday life and come experience the timeless feel of Florida's stunning coast.  It's a place to you truly must experience to appreciate.  Book your room at our Flagler Beach Hotel today!
Things to do at Bulow Creek State Park
Bulow Creek State Park is an exceptionally beautiful part of Florida's coast, and it's not too far away from our romantic hotel. This park protects one of the largest remaining stands of southern live oak forest on Florida's Atlantic Coast. The predominant tree you'll see here is the Fairchild Oak, which is one of the largest trees of its kind found in the south.  It's a truly impressive sight to behold and is the centerpiece of this wonderful park.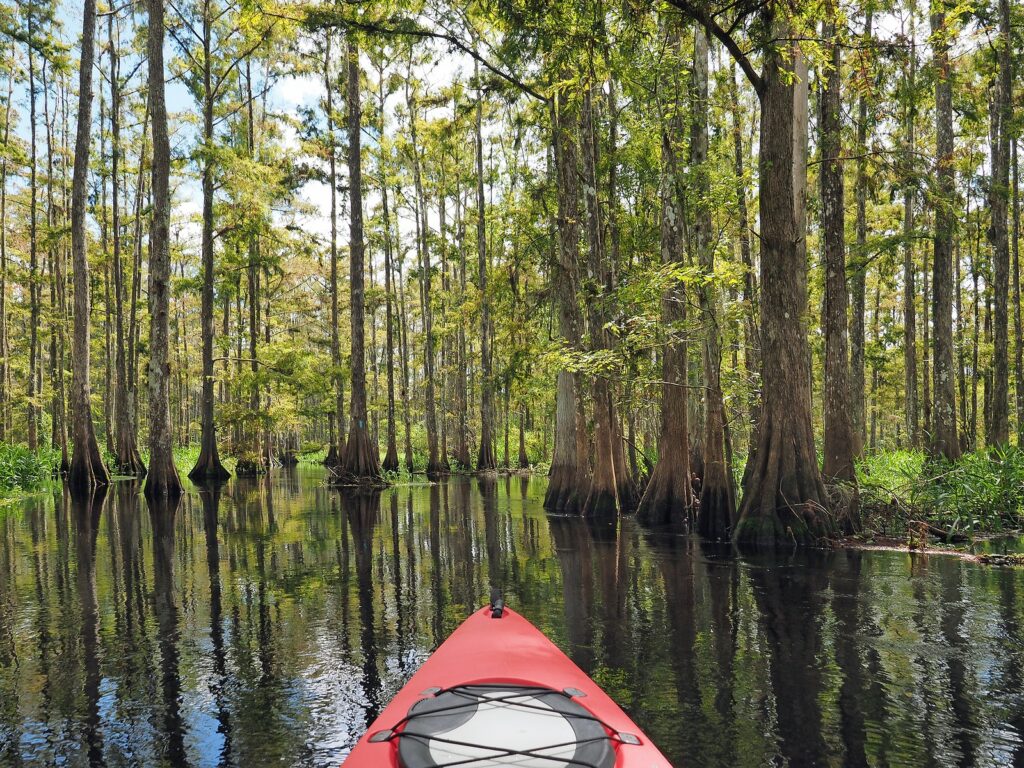 This site is connected to the former Bulow Plantation, located at Bulow Plantation Ruins Historic State Park, which was destroyed in the Second Seminole War in 1836.  Today, what is left is a magnificent paradise in the heart of Florida's bustling coast. Beyond just these beautiful trees, Bulow Creek State Park is home to a variety of wildlife, including white-tailed deer, barred owls, raccoons, and a rich diversity of bird species. Our favorite things to do at Bulow Creek State Park include the following:
Enjoy a hike down the Bulow Woods Trail. The trail is just shy of 7 miles long, and it takes hikers to the neighboring Bulow Plantation Ruins Historic State Park.
If you're looking for a shorter hike, take the Wahlin Trail. It's a short loop that meanders around a groundwater spring that seeps from a "coquina" rock bluff.
Make sure to spend time in what's known as the Bulow Hammock.  This part of the park features a stunningly beautiful and moody forest lined with an ancient canopy of trees.  It's located just north of Ormond Beach. It's accessible from the Bulow Woods Trail.
Kayak or canoe on the Bulow Creek Canoe Trail, which is arguably one of the most beautiful places to kayak on this part of Florida's Coast.  The Bulow Creek Canoe Trail is known for its expansive views of palm-lined salt marshes.
Spend a day fishing in the area, provided you have the proper Florida Fishing License.  The area is popular for redfish, snook and other fish sought by recreational anglers.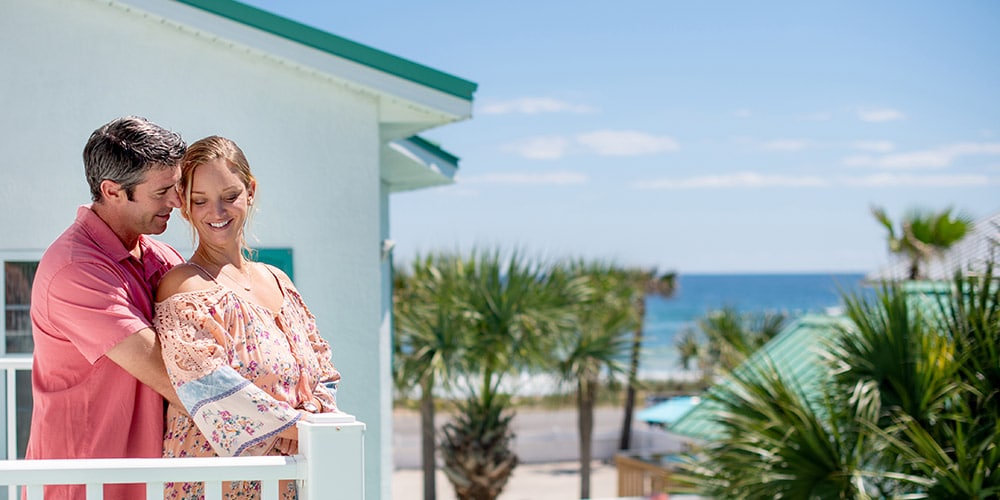 Relax and Unwind in Flagler Beach, Florida This Fall
If you're looking for the perfect coastal getaway this fall, you've found it. Our Flagler Beach Hotel is known for its romantic ambiance, welcoming hospitality, and exceptional service. Our elegant guest rooms offer exactly what you need to reconnect, including fireplaces, jacuzzies for two, oceanfront views, a heated pool, gardens, a covered pavilion, and access to Florida's pristine coast.
Across the street from our hotel, you'll find we have our own private and gated dune walkover that leads you onto the beautiful expanse of Flagler Beach, where you can enjoy uninterrupted hours soaking up the warm glow of Florida's sun. The portion of the beach in front of our Flagler Beach Hotel is privately owned (deeded to the mid to high tide lines), which means you'll have a quiet, beautiful, idyllic location for romantic moments on the beach.
Our beachfront hotel is also the perfect place to hold your wedding, elopement, or vow renewal ceremony.  Ceremonies can be held directly on the beach, or from our beautiful pavilion. We offer a range of wedding and elopement packages to help make planning a breeze. Whatever it is you're looking for this fall, know you'll find it at our stunning hotel on Florida's beautiful Flagler Beach.  Book your room with us, and enjoy the fall getaway of a lifetime!