Though our small beachy town on the Florida coast may have a reputation for keeping it casual, there's one thing we still take very seriously: delicious meals! And you'll quickly see that the food and drink options at these local Flagler Beach restaurants don't disappoint when it comes to creative and flavorful dishes. The local chefs are also lucky to have some of the freshest seafood, tropical delights, and exotic ingredients to showcase on their menus.
These Flagler Beach restaurants are all within a quick drive or easy bike ride from our Flagler Beach hotel. We even have cruiser bikes for you to borrow. The sunshine and casual atmosphere around town keep things breezy, so flip-flops, shorts, and beachwear make up the local uniform. Just know, that you're in for some truly memorable meals with stunning sunsets, golden sands, and glittering water—that's what a getaway to Florida is all about!
As one of the best Flagler Beach Hotels, you'll find the intimacy and charm of a B&B combined with the modern amenities of a boutique hotel, all tucked into a sleepy surf town with an artsy vibe. Our oceanfront location with private access will be a highlight of your stay, as well as lounging by the pool and relaxing in one of our eight newly-remodeled guest suites. All rooms are equipped with award-winning Helix mattresses, 100% cotton sheets, Public Goods bath products, and a selection of drinks and snacks. Start planning your next Florida getaway and book your room today.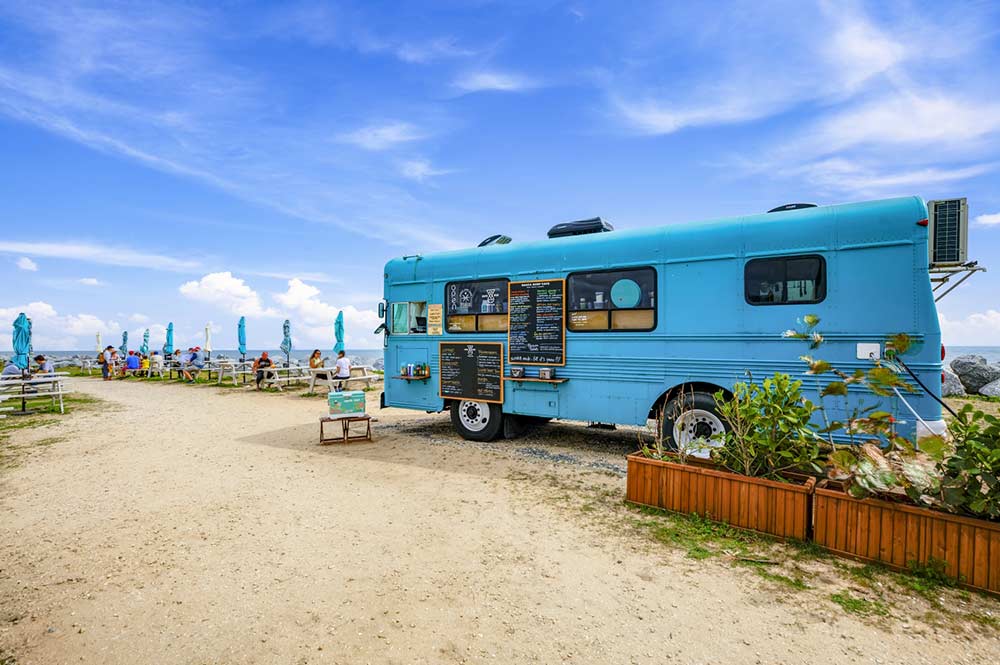 The Top Ten Flagler Beach Restaurants for 2023
One of the best parts of vacation is exploring the culinary options in a new area. Thankfully, the selection of Flager Beach restaurants gives us a huge choice of fresh and delicious menus to discover—many of which are located right on the beach and have front-row ocean views. From scratch-made seafood chowders and oysters on the half-shell to light, flavorful salads and fried fish sandwiches, you better bring your appetite!
Here are the top ten Flagler Beach restaurants to consider visiting during your stay:
We're always happy to assist you with more suggestions or make reservations at the best Flagler Beach restaurants for you!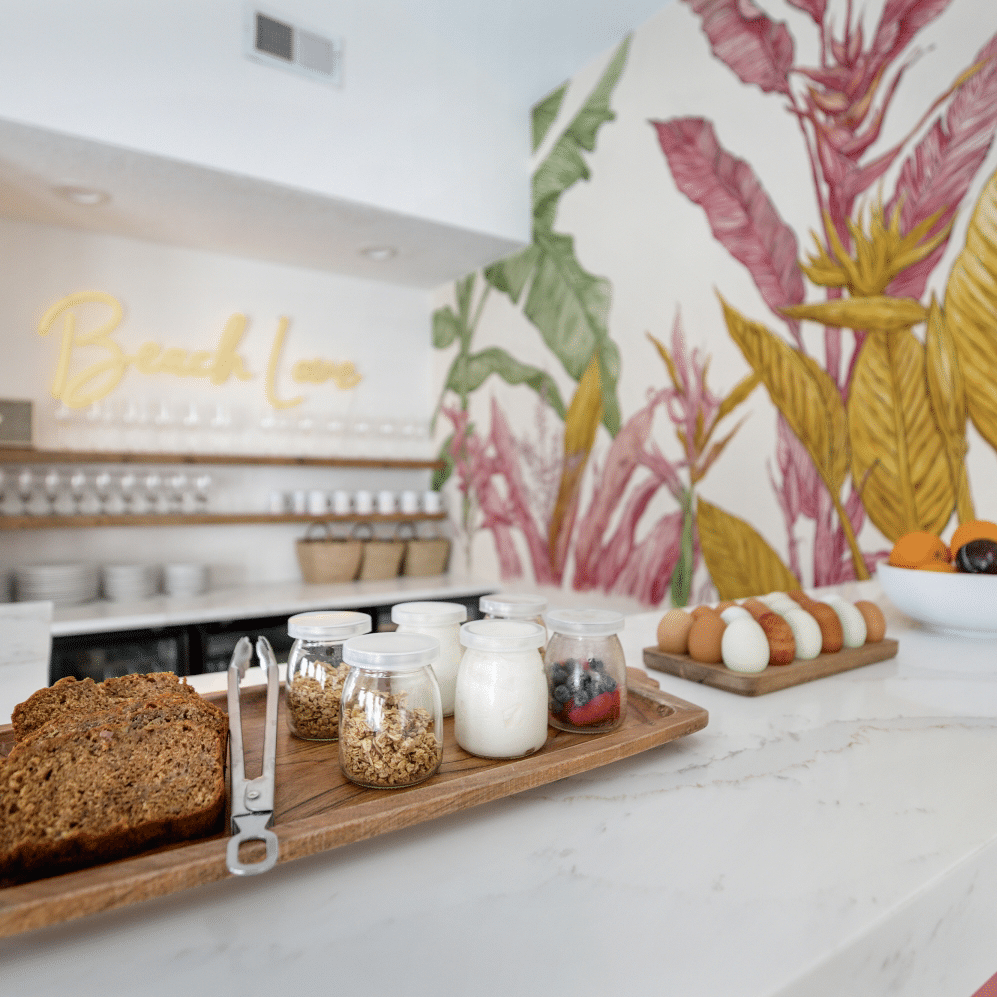 One of the Best Flagler Beach Hotels for Your Next Getaway
Our Flagler Beach Hotel offers classic bed and breakfast amenities, including a lovely continental-style breakfast with light, healthy fare, freshly baked decadent banana bread, and gourmet custom-blend coffee from Bent Tree Roasters. Our bright and airy cafe is the perfect place to start the day. Relax with your hot cup of joe, nibble on granola, yogurt, and fresh fruit, and relax in the breeze on our outdoor patio.
Be sure to start your morning with us, and then head out to explore the best Flagler Beach restaurants for lunch and dinner. If you're lucky enough to stay with us over a weekend, join us for our Friday Happy Hour before heading out to dinner. Enjoy a glass of wine, snack on a cheese plate, and enjoy the charming atmosphere with curated playlists. You won't find these amenities at just any of the Flagler Beach hotels!
Retreating back to your beautiful guest suite is the best part of the day. Each of our eight guest rooms is unique, with modern appointments in muted pastels with calming white walls. En-suite bathrooms are pristine and the perfect place to relax and wash the sand from your feet. Curl up on your cozy Helix mattresses with light cotton sheets, pop on your favorite show, and relish your time away from the everyday routine. Book your room at one of the best Flagler Beach hotels today!