Hitting the beach is basically mandatory on a trip to the Sunshine State, and some of the best surfing in Florida is in Flagler Beach. Thankfully, the surf here is perfect for those just beginning or learning to surf for the first time, but it also offers enough challenge for those experienced in skimming the waves. You'll find a great collection of local surf shops hosting lessons and stocked with surf gear and beachy attire.
One of Flagler Beaches' claims to fame in the surfing community is Frieda Zamba, a four-time world surfing champion. She grew up learning to surf in our small beach town and still holds the title of the youngest female ever to win a pro tour contest. This area also hosts many tournaments and fundraisers each year, showcasing some of the finest talents in the surf world. One of the most well-known is the Tommy Tant Memorial Surf Classic held each year in the fall.
While the surf by the Flagler Beach Pier can get a bit crowded, the private beach at our oceanfront Island Cottage Inn has the ideal conditions for some of the best surfing in Florida. As a guest at our inn, you'll wake refreshed in one of our eight elegant and unique guest rooms with stunning ocean or garden views. Join us for a light breakfast in the cafe before setting out on your adventures on the Florida coast.
Check out our upcoming availability and book today!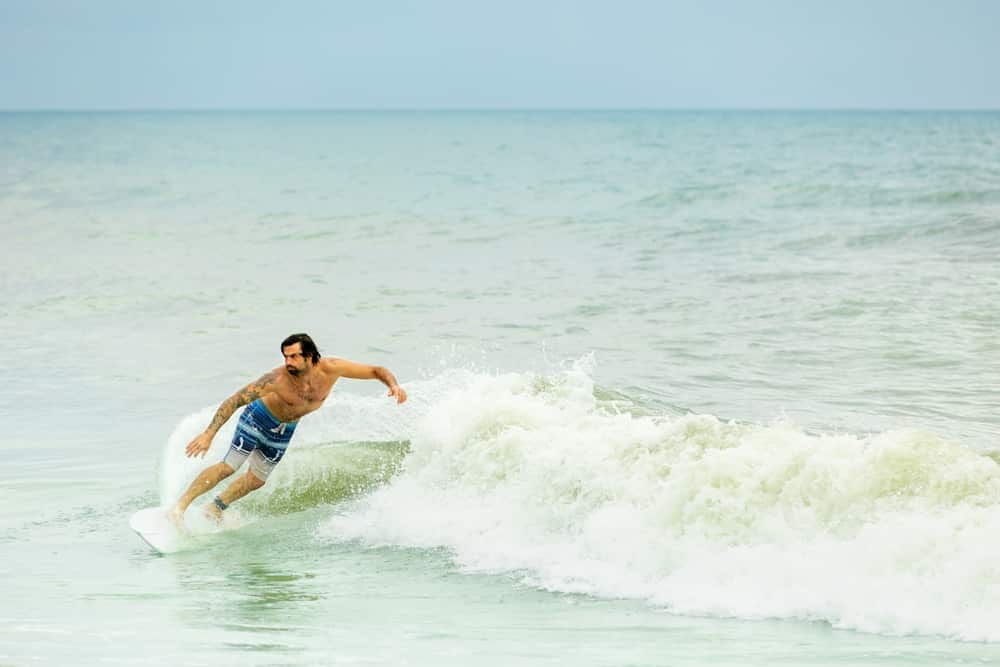 The Best Surfing in Florida at Flagler Beach
A few key components that make Flagler Beach some of the best surfing in Florida are the beach break and great waves during the low incoming tide. The cinnamon coquina sand and sparkling blue waters set the picturesque backdrop for your surf excursions.
Upcoming Summer Surf Events in Flagler Beach:
Flagler Surf Series SR100 Surf & Art Festival: Sponsered by the Flagler Board Riders Club, this annual event showcases a longboard pro, men's and women's competition, and a finless expression session, as well as an art show and movie exhibit. Followed by an after-party at the Ocean Palm Golf Course.
Surfers for Autism: Each year, this amazing non-profit that teaches neurodivergent kids the joy of surfing holds the Flagler Beach Surf Contest. It's a full-day surfing extravaganza for a worthy cause.
ESA Surf Contest: If you'd rather be an onlooker for some of the best surfing in Flordia, then the Eastern Surf Association highlights some of the most extraordinary talents in the state.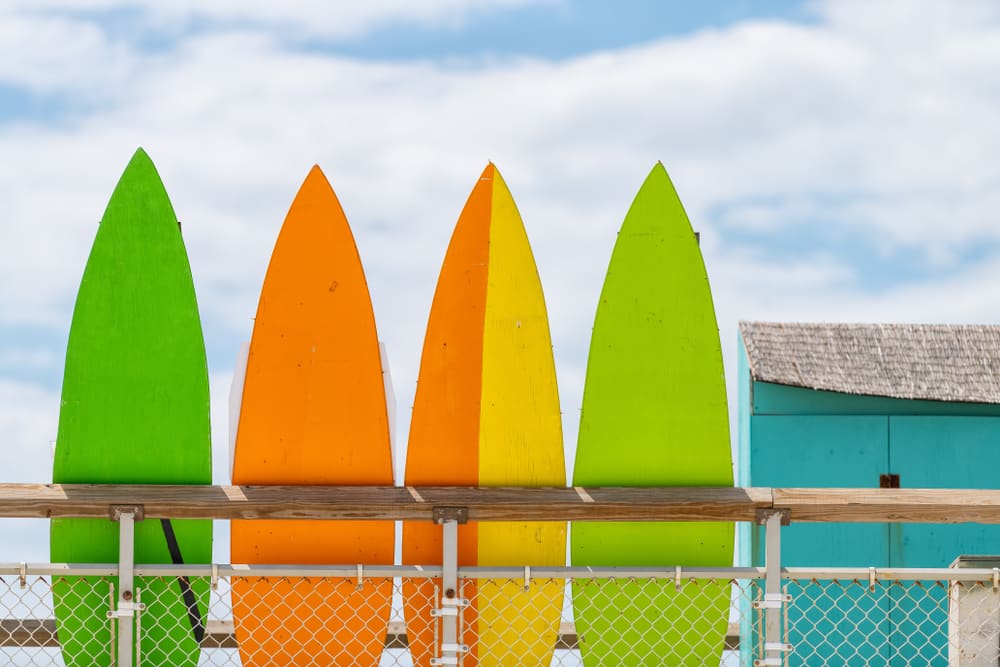 Check out these Charming Surf Shops in Flagler Beach:
Need some lessons or gear to enjoy the best surfing in Florida? Here are a few surf shops to hit in town:
Z Wave Surf Shop: Located one block south of the Flagler Beach Pier, these surf experts have been offering lessons and beachy gear for over three decades. Don't leave without grabbing one of the adorable Flagler Beach stickers for your Hydroflask.
Flagler Board Shack: This perfectly sun-bleached surf shop is a great one-stop shop for lessons and gear to get you out on the waves and experience some of the best surfing in Florida. You'll also find SUP gear for those looking for a more leisurely float on the water.
Flagler Surf Art & Cool Stuff: Head to this quirky surfing-related art shop locally owned and operated by a Flagler Beach native and surfer, Carla Cline. Buy your "Please Don't Make Me Cross the Bridge" shirt here and get great tips for the best surfing in Florida.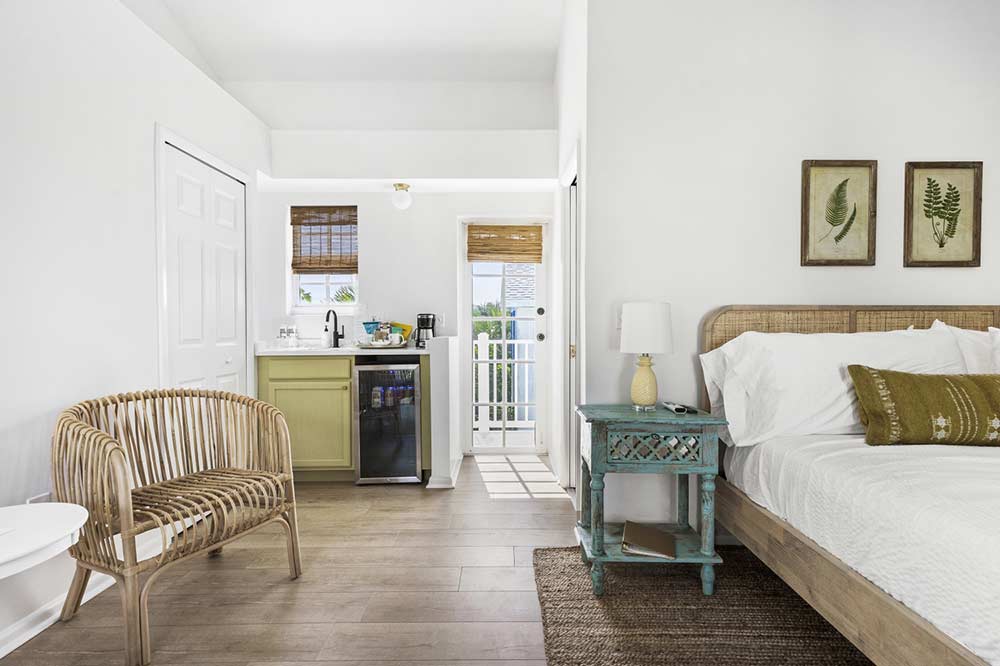 Elegant Lodging at our Flagler Beach Boutique Hotel
For those on the hunt for the best surfing in Flordia, you'll be stoked by the options in Flagler Beach. After a long day pounding the waves, you'll want a quiet and comfortable place to relax, and our boutique inn has all the comforts needed to sit back and unwind. Our newly remodeled guest rooms are the epitome of calm—with clean white walls and linens, tasteful decor with pops of color, and high-end, eco-friendly amenities. Be sure to spend some time poolside and on our deck with a drink in hand.