The Palm Coast area of Florida is a little slice of paradise, and a visit to Washington Oaks Gardens State Park on the Atlantic Ocean is a lovely way to enjoy it. A visit includes a beautiful garden tour, an ancient moss-covered oak tree, and beaches with unique coquina rock formations. The pretty reflection pond gazebo surrounded by flowers and lush, tropical greenery is a coveted spot for a break and birdsong. Or lay out a blanket in the shade of the oak for a picnic.
You'll find plenty of places to relax at Washington Oaks Gardens State Park; after all, a getaway to Flagler Beach should be about rest and rejuvenation. Thankfully, Island Cottage Inn is the ideal space to find your zen and unwind. Our oceanfront location with a private sandy beach offers beautiful views, impeccably designed, modern guest suites, and on-site amenities for the most comfortable stay. Lounge poolside, join us for Friday happy hour, and explore all the incredible activities nearby on foot, by bike, or a short drive.
Book your suite at our Flagler Beach boutique hotel and plan your itinerary today!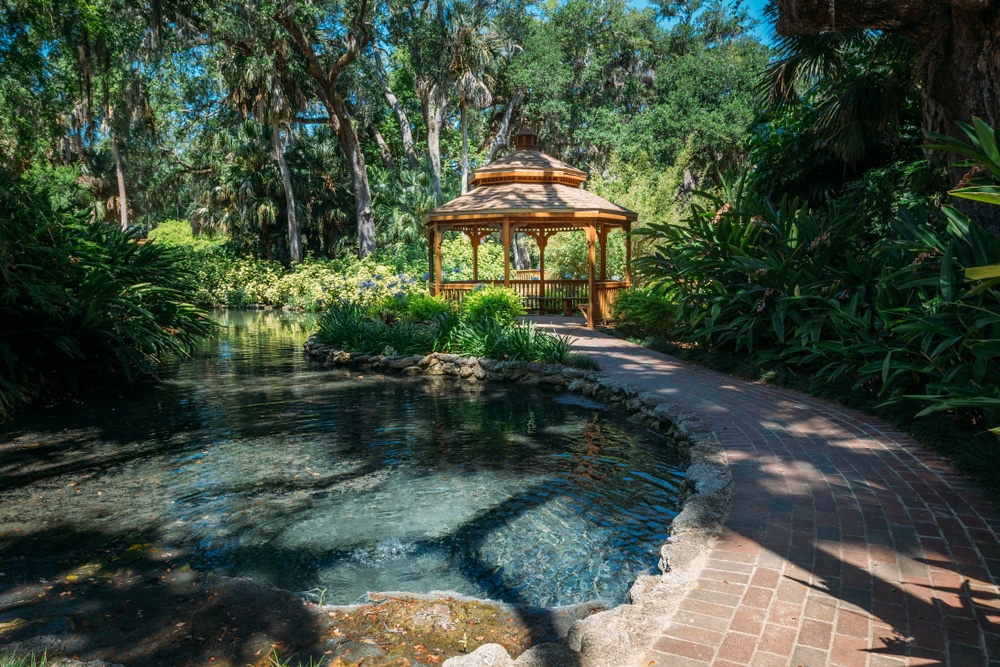 Day Trip to Washington Oaks Gardens State Park
This area of Florida is just naturally beautiful—golden sandy beaches, lush palms, and sparkling waters. A day trip out to Washington Oaks Gardens State Park showcases all of this and more. Located only 20 minutes from our Inn, this is a lovely addition to your time in Flagler Beach.
Here's a suggested itinerary for an adventure up the Palm Coast to Washington Oaks Gardens State Park:
Before you set off, start your day by the pool for a refreshing dip, and then head to our complimentary continental breakfast for coffee, fresh-baked banana bread, and light morning fare.
To begin your time at the park, check out the 1/2-mile self-guided tour, including the formal gardens of native and non-native plants. The Rose Garden is planted with more than 150 hybrid-tea rose bushes. This shady path winds you by the giant oak, greenhouse, and reflection pond.
Next, head on down to the beach! A distinctive element at Washington Oaks Gardens State Park is the ocean shoreline, which is peppered with unique and Instagram-worthy coquina rock formations. Coquina is a sedimentary rock composed of compacted shells, mollusks, and other invertebrates. These stone elements create beautiful tide pools, and beach-combing feels even more like one big treasure hunt.
This State Park is part of the Great Florida Birding Trail. With more than 200 native bird species in this area, the habitat here is perfect for birdwatching. Keep your eyes open for the Northern Gannet, a majestic seabird that dives for fish along the shores.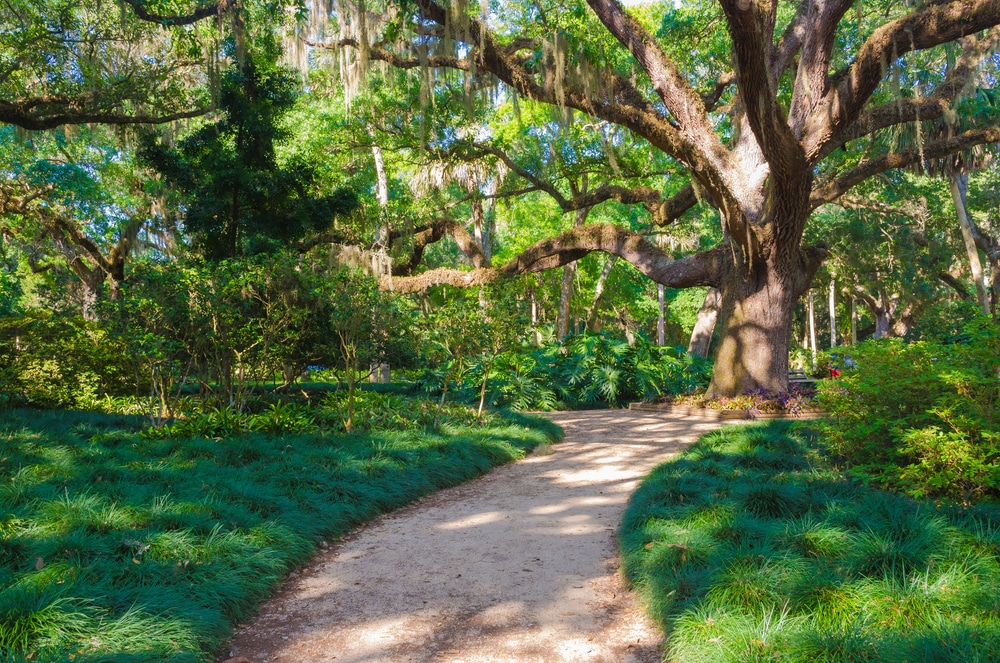 One of our favorite suggestions for lunch near Washington Oaks Gardens State Park is an oceanside blue school bus turned food truck. Ragga Surf Cafe serves beach-friendly fare in the form of elevated chicken salad, grown-up grilled cheeses, and super refreshing beverages. Their scratch-made confections (including an artisan pop-tart) are available all day and are the perfect midday treat. Head up to the Cafe first and grab food to enjoy at the park or hit this spot after and take in the ocean views from the umbrella-clad picnic tables.
Head on back to the Inn to refresh, grab a glass of wine or a beer, and relax on the garden terrace. The perfect break before heading out to one of the delicious Flagler Beach restaurants nearby.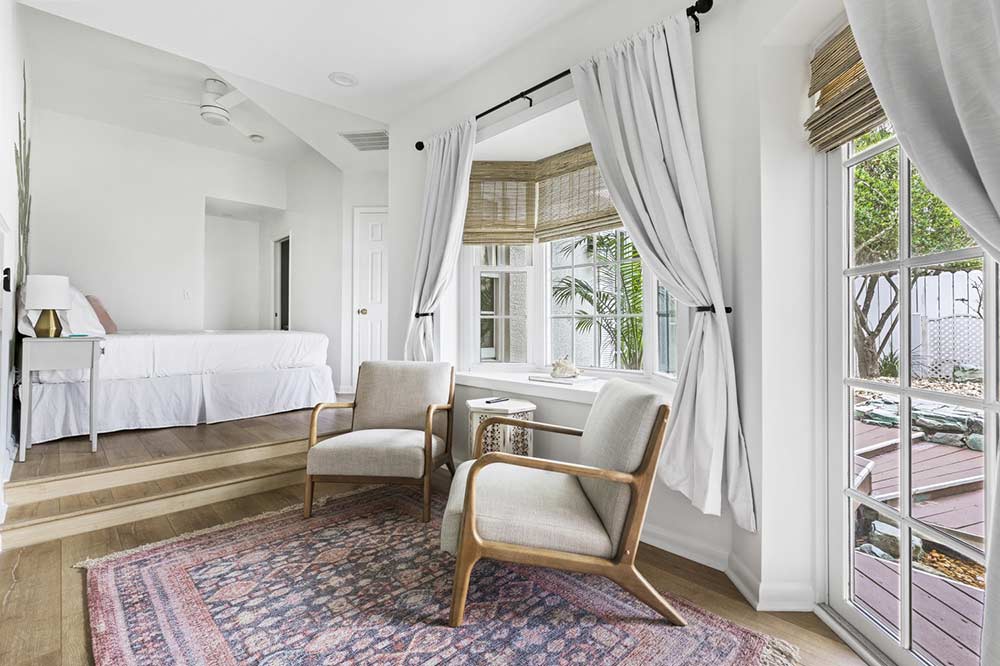 Elegant Lodging on the Palm Coast
For those who may be planning a getaway on a budget, Suite Six (pictured above) is an excellent choice. This elegant and classy room has a unique layout featuring a sunken living room area with a cozy gas fireplace. You'll enjoy garden views, a super comfortable Helix king mattress, and a modern bath in crisp white subway tile. All of our guests have access to our common shared spaces, which become an extension of your guest suite during your stay.
We can't wait to host you at our Flagler Beach Inn; book your suite today!