If you're looking to add a little fun to your day on the beach, then a visit to the Flagler Beachfront Winery is in order. They offer a full spectrum of adult beverages to choose from. You'll find fine dry reds, fruity tropical whites, and even wine slushies. Yes, that's right, refreshing, icy, grown-up frozen treats! Perfect for a hot day in the Flagler Beach sunshine and a really great way to lean into your vacation and relax.
The Flagler Beachfront Winery is locally owned and operated. The grapes come from all over the country, but you'll taste some sweet Florida grown varietals as well. The hot climate makes wine from this region big, fruity, and excellent for enjoying on the beach. At the Flagler Beachfront Winery you can find a spot on their patio for oceanfront views, meat and cheese boards, freshly popped popcorn, and lovely wine pairings.
Our Florida Beachfront Inn is just a quick five minute drive from The Flagler Beachfront Winery. Or even a longer leisurely walk along the beach (just about under an hour), which could be a beautiful way to take in the scenery and then fully relax at the winery for an evening stroll back to our Flagler Beach Hotel. Don't forget to grab a bottle to bring back to appreciate in the privacy of your own luxurious guest suite. Check our availability and book your stay today!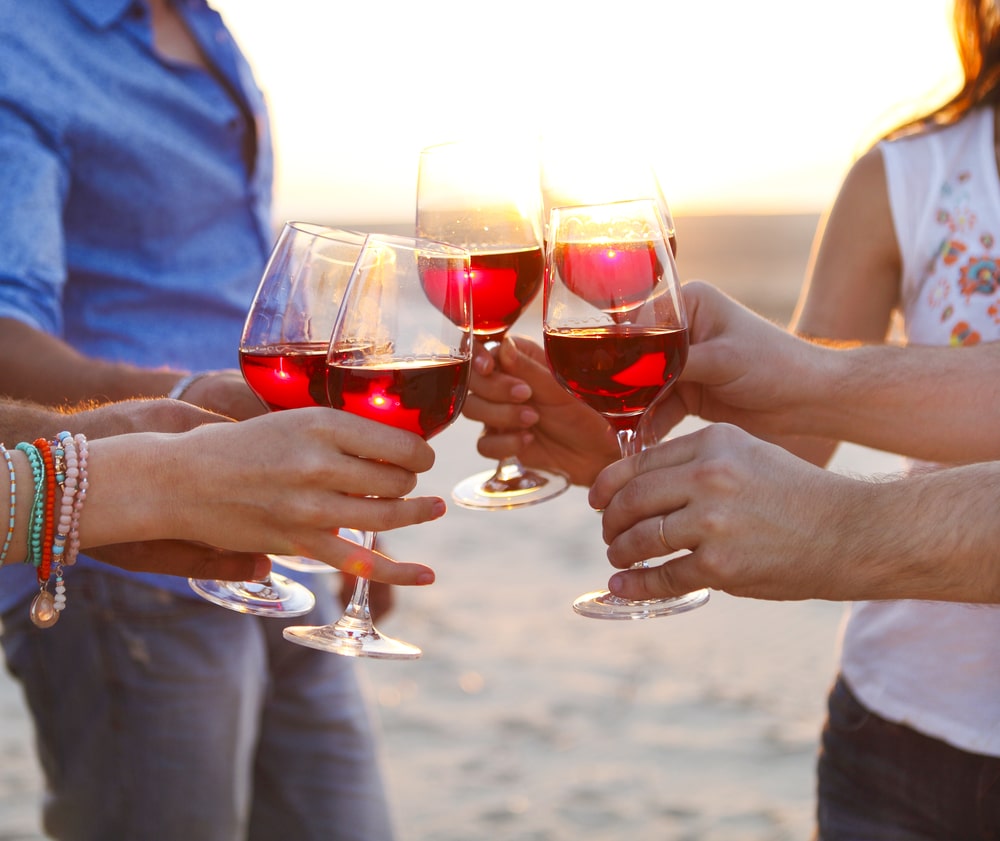 Check Out the Beautiful Flagler Beachfront Winery
What could be better than sweeping views of the Atlantic Ocean while sipping on locally made Cabernet? At the Flagler Beachfront Winery, one of their tag lines is "waves and wine" and that's exactly what you'll find. Plus, yummy treats, frozen slushies, and a laid back atmosphere. It's a great addition to your itinerary here for a quick stop or a leisurely afternoon tasting through the selection.
Here are six things to know about the Flagler Beachfront Winery before you visit:
Owner and winemaker, Ken Tarsitano is as enthusiastic as they come about making wine and sharing with his guests. If you're lucky enough to stop in when he's on shift, you'll have the opportunity to talk wine and get some insiders knowledge about cultivating grapes in a tropical climate. His go to glass: their white "Elation" blend.
There's a wine or beverage for any palate at the Flagler Beachfront Winery. If you prefer a more traditional dry red, go for the "Allure" (cabernet blend) or the "Corduroy" (syrah blend). For those who have a preference for wines with residual sugars, they have a mid-sweet riesling or the "riptide," made from Florida grown grapes for a fruit bomb.
Adult slushies! This is fun in a glass (or the Flagler Beachfront Winery branded insulated tumbler). The tumbler is the best vessel to enjoy these fruity grown-up drinks to keep them icy cold in the Florida sunshine. The menu of slushy flavors runs the gamut, from watermelon, raspberry, pina colada and much more!
The Flagler Beachfront Winery has a large selection of meat and cheese boards to choose from, perfect for sharing with friends or your special someone. There are sweet and savory options like brie with fig jam or feta with red pepper spread. Italian cured meats, olives, and toasty warm baguette are excellent additions to the boards. Join them on Sundays for their freshly popped popcorn.
Every day of the week at the Flagler Beachfront Winery has a themed deal or discount. For example, Friday and Saturday they offer a sangria drink special. On Monday you can get their famous double chocolate cheesecake for only five dollars.
The patio at the Flagler Beachfront Winery is the perfect outdoor space to sip some wine and take in the views of the ocean. Pop under the shade of a bright red umbrella and sit back to listen to the waves. Or if you're lucky, some live music from a local entertainer.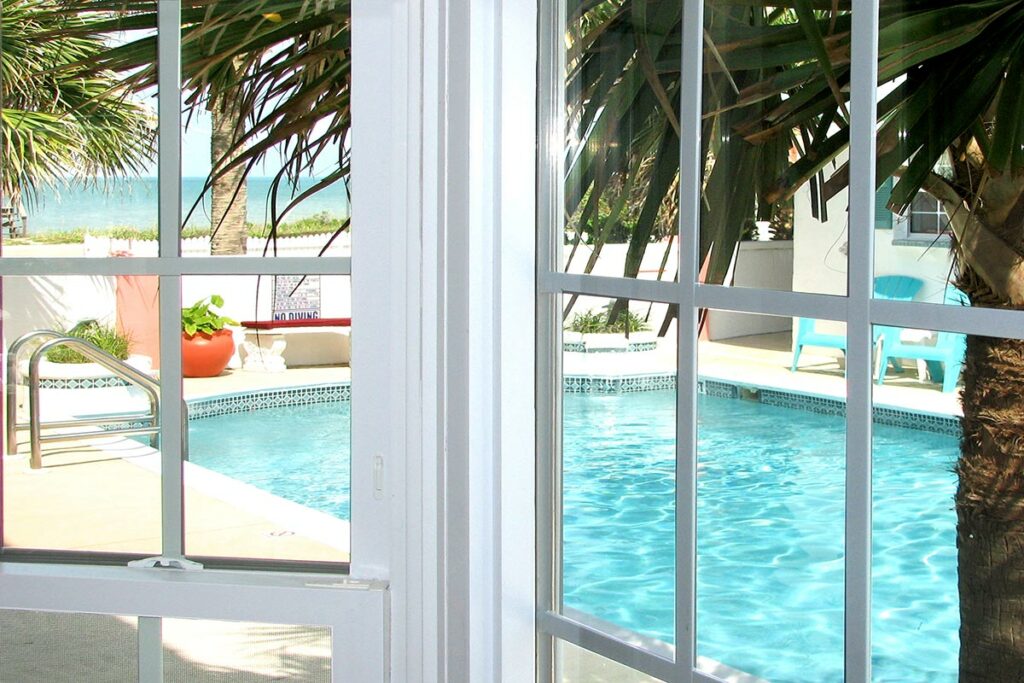 Luxurious Accommodations at our Beachfront Hotel
After you've had your fill of Florida-grown wines, head on back to our Flagler Beach Hotel for a beautiful evening stroll on the beach or a cooling dip in our private pool. Plan ahead and book reservations with us for our coursed gourmet dinners in our elegant dining room. We also offer breakfast service every morning, best to delight in al fresco on our newly added deck space overlooking the ocean.
Our Flagler Beach Hotel is truly a tropical oasis, perfect for a quick romantic getaway or a longer vacation to relax and reset. Our Caribbean-themed guest suites offer various amenities, from jacuzzi tubs, private balconies (a lovely spot for your morning cup of coffee), and fireplaces. The bright and fresh linens on our comfortable beds will make climbing into bed at night feel like paradise. We can't wait to host you; book your accommodations today!