While many getaways to the Flagler Beach area in Florida focus on the stunning cinnamon sand beaches, our coastline offers a diverse ecosystem for outdoor lovers to explore. One of those fascinating places is Bulow Creek State Park, home to one of the most extensive stands of Southern Live Oak on the east coast. The oldest of these trees is known as the Fairchild Oak, standing tall for more than six centuries.
The Burlow Creek State Park area encompasses nearly 5,600 acres, 1,500 of which is submerged land, creating rich and fertile ground for flora and fauna to thrive. Visitors can explore the Burlow Woods Trail at the park, which is about seven miles weaving through lush tropical forests. This trail leads to the Burlow Plantation Ruins Historic State Park, a fascinating relic of the past. destroyed in the Second Seminole War in 1836.
This beautiful nature preserve is just one of the activities to add to your itinerary on a getaway to Florida. Every great trip begins with excellent lodging, and one of the best hotels in Flagler Beach is our oceanfront gem—the Island Cottage Inn. Recently remodeled and refreshed, our modern and classic boutique hotel offers the perfect backdrop for any vacation! Spend your days on our private beach, by the sparkling pool, or in the luxury of your beautiful guest suite. Check out our upcoming availability and book your room today!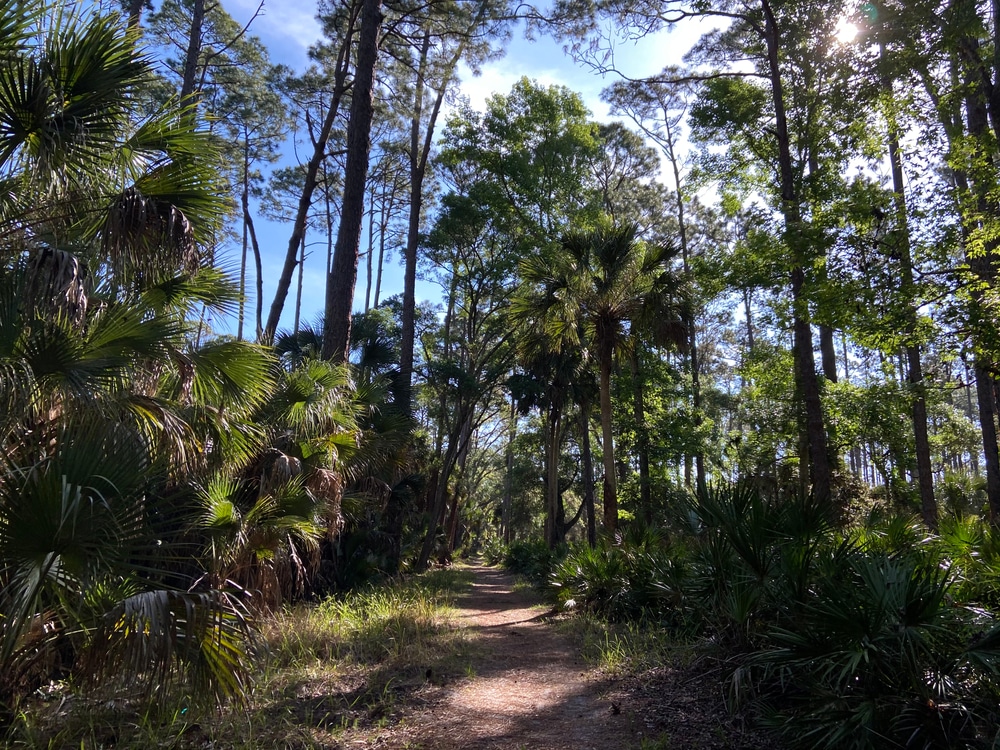 Bulow Creek State Park: Explore the Beauty of the Florida Wilderness
While the biggest draw to Bulow Creek State Park is the ancient Oak trees, you'll find much to explore in this protected wilderness area. Beyond just these beautiful trees, Bulow Creek State Park is home to a variety of wildlife, including white-tailed deer, barred owls, raccoons, and a rich diversity of bird species.
Here are the best things to explore at Bulow Creek State Park:
Enjoy a hike down the Bulow Woods Trail. The trail is just shy of seven miles long, and it starts at the iconic Fairchild Oak and takes hikers to the neighboring Bulow Plantation Ruins Historic State Park, which leads to the remnants of a sugar mill and plantation home. This trail takes you into the old-growth forests, oak hammocks, and along the salt marshes of the Tomoka Basin State Park.
If you're looking for a shorter hike, take the Wahlin Trail at Bulow Creek State Park is under a half mile. It's a short loop that meanders around a groundwater spring that seeps from a coquina rock bluff. Head across the wooden bridge and pause to listen to the freshwater as it flows underneath.
Make sure to spend time in the shade of what's known as the Bulow Hammock—this part of the park features a stunningly beautiful and moody forest lined with an ancient canopy of trees draped in moss. It's located just north of Ormond Beach and accessible from the Bulow Woods Trail. Keep your eyes open for wildlife, including various bird species like pileated woodpeckers and bald eagles.
Kayak or canoe on the Bulow Creek Canoe Trail, which is arguably one of the most beautiful places to kayak on this part of Florida's Coast. The Bulow Creek State Park Canoe Trail is known for its expansive views of palm-lined salt marshes. You'll pass by the old Florida community called Mound Grove and several historic homes easily visible from the water. You can paddle for about three miles before this route becomes too narrow to navigate.
As a guest at our hotel in Flagler Beach, you'll have access to our cruiser bikes. Hop on and ride to Bulow Creek State Park! It's about a 30-minute ride along the historic A1A Highway cutting west at High Bridge Road. There are plenty of beautiful stops along the way to take in the views and diverse landscape of the Florida coast. On your ride back, pop into High Tides at Snack Jack for surfside drinks and eats.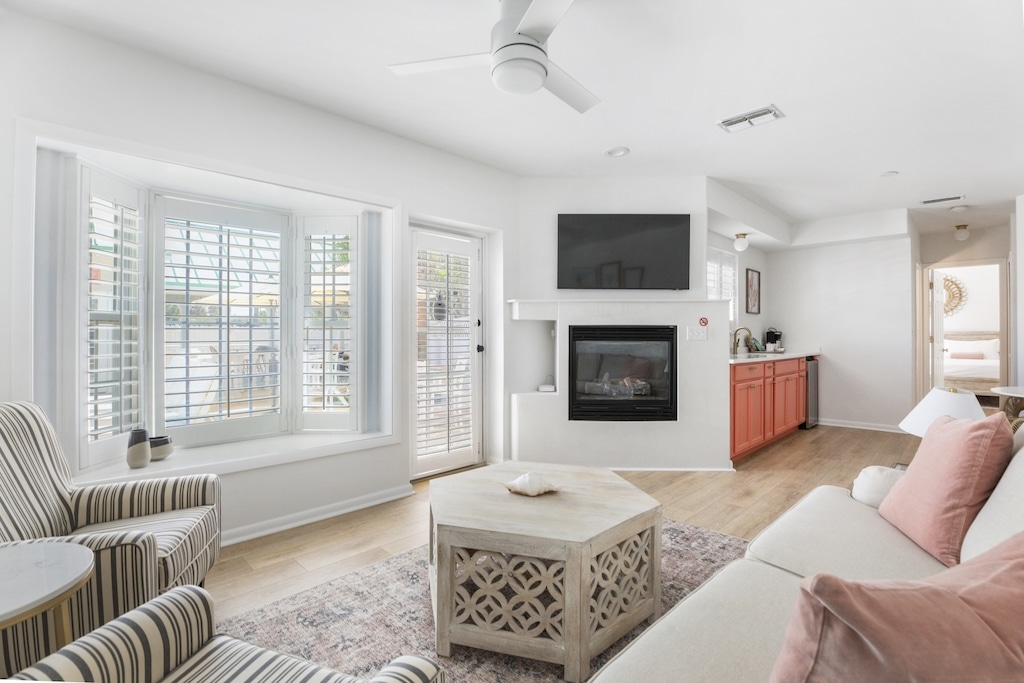 Stay at One of the Best Hotels in Flagler Beach
Heading out to Bulow Creek State Park is just one of the many things to do in the Flagler Beach area. A relaxing stroll under the ancient Oaks can add a little romance to your getaway, and getting out to explore is invigorating. After you've had your fill of the wooded scenery, head on back to one of the best hotels in Flagler Beach for an oceanfront picnic, lounge by the pool, or maybe it's even time for a nap in your air-conditioned guest suite!
Island Cottage Inn is truly a hidden gem on the secluded south end of Flagler Beach. We're located just close enough to all of the best restaurants, cafes, and state parks but set back from the busy tourist areas for a restful getaway. Inside your stunning guest room, you'll feel at peace as each suite is elegantly appointed in calming colors with comfortable furnishings and amenities. You'll find things like electric fireplaces for cozy evenings, private decks with ocean views, and beautiful en suite bathrooms.
Each morning, our on-site cafe comes to life with the delicate aroma of Bent Tree Roaster's coffee and our famous banana bread baking in the oven. Pop by for our continental breakfast spread, ideal for a light meal before slipping into your bathing suit and hitting the pool or the beach. You'll quickly see that we don't skimp on the good stuff—we love to support local companies and use eco-friendly products whenever possible. We can't wait to host you at one of the best hotels in Flagler Beach. Make a reservation today!