When visiting the Sunshine State, guests often have a few activities in mind: relaxing, hitting the beach, and enjoying the beautiful waters of the Atlantic Coastline. Thankfully, there's also the Florida Intracoastal Waterway to explore by boat! Flagler Beach is known as a sport fishing hotspot, and this picturesque map of interconnected rivers and inlets has abundant marine life.
The Florida Intracoastal Waterway is a segment of the larger 3,000-mile Atlantic inland waterway that runs from as far north as Boston, Massachusetts stretching to the southern tip of Florida. The channels, natural inlets, and rivers create fertile lands for plants, marine, and wildlife. While also generating many places for fun and safe water recreation, from fishing, kayaking or canoeing, speed boating, swimming, and birdwatching.
As a guest at one of the best Flagler Beach Hotels, you'll have direct access to our private oceanfront and be in an ideal location to spend time on the Florida Intracoastal Waterway. Our luxury boutique hotel has everything you need for a relaxing getaway to our quiet surf town. As a fully renovated property, every inch of our Inn is designed to take you away from the hustle and bustle—lounge poolside, stop by the cafe for a glass of wine, explore the cinnamon sands, or sit back in your beautifully appointed guest suite in pure privacy. Reserve your lodging in Flagler Beach today!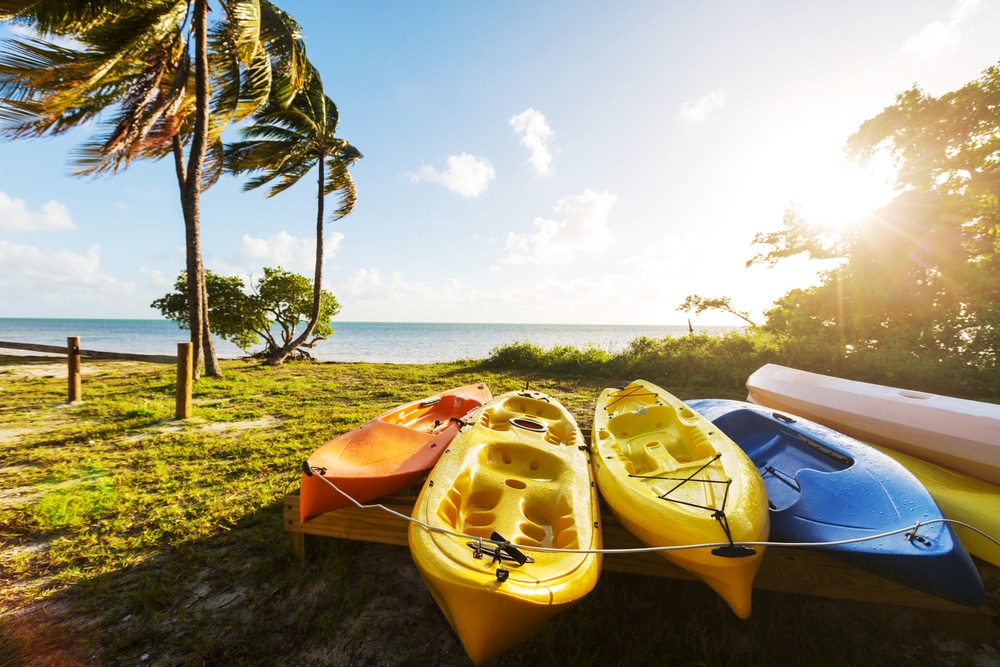 Florida Intracoastal Waterway: Things to Do Guide
There's something magical about exploring the Flagler Beach area by boat. Whether on a motorized or person-powered vessel, it's one of the best ways to soak up the picturesque tropical paradise. The Florida Intracoastal Waterway comprises saltwater rivers, streams, and natural inlets running parallel to the ocean's open waters, creating barrier islands—an ideal location for water recreation.
Here are the best activities on the Florida Intracoastal Waterway near our Flagler Beach Hotel:
While exploring the Florida Intracoastal Waterway is an excellent addition to your Flagler Beach getaway, you'll also want to hit the beach! This area is known for its warm, cinnamon sands, unique coquina rock formations, and lush oceanside parks. We love suggesting a trip to Gamble Rogers State Park or Washington Oak Gardens State Park for a day trip. And as a guest at one of the best Flagler Beach hotels, take advantage of our grab-and-go beach towels, chairs, and umbrellas.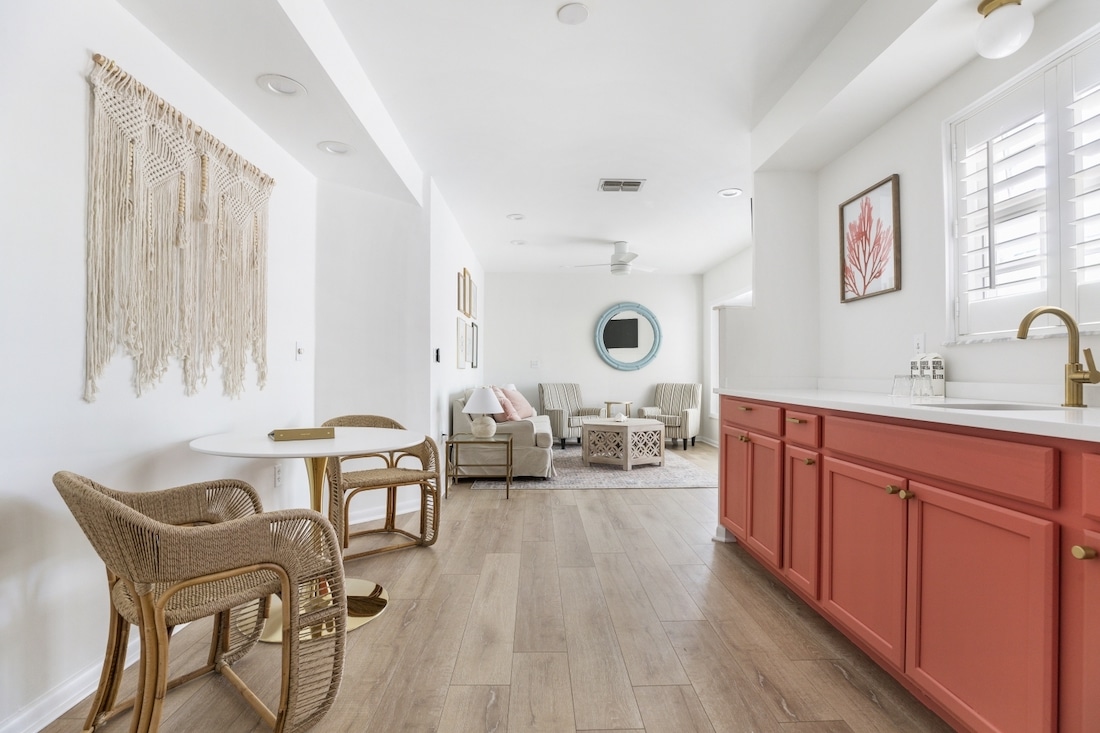 One of the Best Flagler Beach Hotels
Attractions like the Florida Intracoastal Waterway are just one of the exciting things you'll find to do here. You'll quickly see why our quiet beach town has been a popular tourist destination for many, many years. And while there are plenty of places to stay, none of the other Flagler Beach Hotels compare to the elegance and attention to detail you'll find at the Island Cottage Inn.
Our hotel has been designed with relaxation in mind—the ideal space for guests to unwind and refresh. Meticulously renovated, spacious guest suites offer serene colors, comfortable appointments, and luxury amenities. Each morning, wake refreshed on your Helix mattress in fine white linens and join us in the cafe for light breakfast fare. Enjoy fresh fruit, yogurt with granola, hard-boiled eggs, and our famous banana bread. All paired with freshly brewed coffee from Bent Tree Roasters.
Head out to explore the area, and pop back by the cafe in the evenings for a glass of organic wine, snacks, and music. It's the perfect stop before heading out to dinner at one of the local Flagler Beach restaurants. Start planning your next getaway to one of the best Flagler Beach hotels, and book your room today!