If you're starting to plan your upcoming Florida weekend getaways, either just for you and your partner or for a group of couples traveling together, our Flagler Beach Hotel is the perfect destination. Not only will you have direct oceanfront access to those warm cinnamon sands, but you'll have the most elegant and modern accommodations to make your home base. Our newly renovated guest suites are absolutely one of a kind.
When your Florida weekend getaways include the Island Cottage Inn, you'll quickly see that welcoming hospitality, special touches, and attention to the smallest of details are high on our list. It also helps that each of our nine impeccable guest suites offers big comfortable beds, pristine en suite baths, and luxury amenities with eco-friendly practices in mind. If a couples getaway is what you're after, each pair would have a beautiful place to relax after exploring the romantic adventures in the Flagler Beach area.
Time moves slightly slower here, which is precisely what you want on Florida weekend getaways! Wake at your leisure for a dip in the pool or coffee and continental fare in the cafe. Head to the beach for a romantic picnic for two, into downtown Flagler Beach for shopping and sightseeing, or hop on one of our cruiser bikes and explore the nearby state parks. The possibilities are endless, and we know you'll leave more refreshed than when you arrived. Reserve your room today!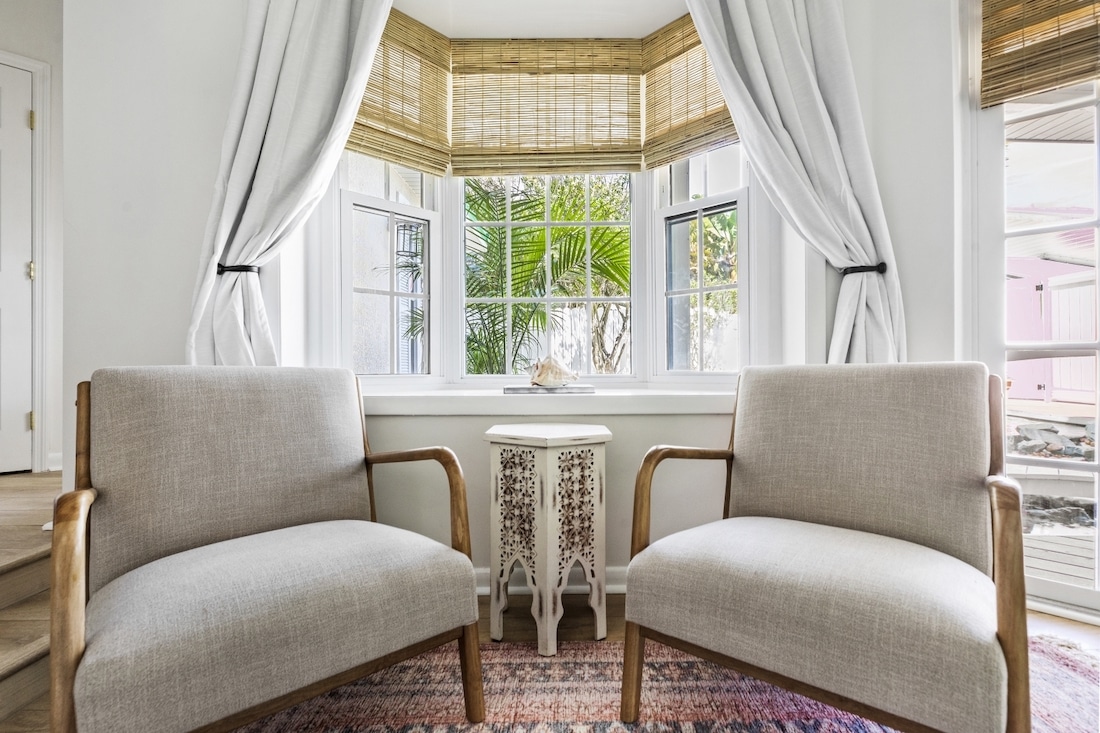 Florida Weekend Getaways for Couples: Island Cottage Inn
If you're looking for a place to unwind and connect with your partner, our Flagler Beach Hotel is the best place to call your home away from home. Not only will you love our location on the oceanfront, but you'll also relish the high-end touches and amenities that we offer each of our guests. Here are five things to expect on your Florida weekend getaways to the Island Cottage Inn:
Incredible Guest Suites: All of our nine guest suites are newly remodeled with the best eye for design and comfort. We kept our space a neutral bright white with muted pops of color. As you enter these luxurious and modern rooms, a calming atmosphere washes over you. Find a peaceful reprieve in our en suite bathrooms, with clean lines, subway tile, sophisticated fixtures, and plush guest robes and towels.
High-End Amenities: We offer our guests name-brand eco-friendly amenities, including Helix mattresses in every room, Public Goods Bath Products, and complimentary Boxed Water. You'll find delicious treats and other beverages for purchase as well.
Mornings with Coffee and Treats: There's no better place to start your Florida weekend getaways than in our on-site cafe. Take in the tropical vibe and enjoy our gourmet house blend coffee, freshly baked banana bread, and other light morning fare to get you going.
Days Spent by the Pool or Ocean: Getting in or being near the water is a must during your stay! Head to the pool area for lounge chairs and refreshing swims. Or grab our beach chairs, towels, and umbrellas and pop over to the sandy beach.
Evenings Full of Relaxation: Our Flagler Beach Hotel will be a welcome reprieve after you've explored downtown and beyond. Our on-site staff is always happy to help with recommendations or requests—just let us know how we can make your Florida weekend getaways the best they can be. Here's a list of our favorite things to do in Flagler Beach to get you started!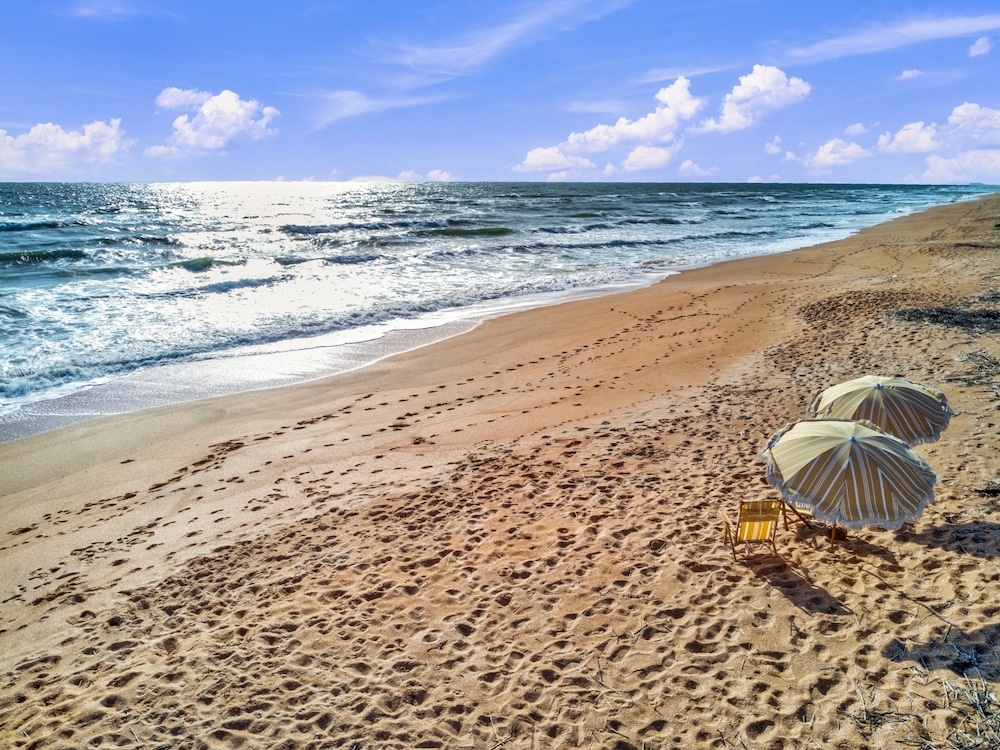 The Most Romantic Things to Do in Flagler Beach
Flagler Beach is a sleepy surf town where no one takes anything very seriously. Beach time, fruity cocktails, delicious meals, and relaxation are a way of life! For those planning for upcoming Florida weekend getaways for couples, there are plenty of romantic things to do in Flagler Beach during your stay. Here are the top five not to miss:
We hope you make our Flagler Beach Hotel your destination for your next Florida weekend getaways! Whether visiting with just two or in a group, you'll have the utmost privacy and quiet in your elegant guest room for reconnecting and spending quality time together. Check out our upcoming summer availability and book your suite today.